INTO Conferences
Bringing together heritage professionals from across the globe
About the INTO conference
The INTO Conference is at the heart of everything we do. Since the 1970s, the International Conference for National Trusts has been gathering people from across the globe to collaborate to protect our world heritage.
It is an opportunity for our network to meet and discuss collective goals and challenges in our sector. Each biennial Conference is hosted by a member of our global family in partnership with INTO.
INTO Antwerp 2022: Building Bridges
Working together to connect the past, present and future
Delivered in partnership with Herita
INTO Antwerp (10-13 May 2022) will focus on Building Bridges: Learning from the past today to create a better future.
Bridges are a symbol of close cooperation and close communication between generations, communities, disciplines, countries and cultures.
Delegates will share examples and best practices for managing heritage in a sustainable and future-orientated way, whilst seeking to build bridges with the past and the stories we tell about our places.
At INTO Antwerp, we will:
Learn from each other and develop new ways of collaborating
discover new strategies that we can share
build bridges from the past, across the present, towards the future.
Our heritage is a bridge from the past to a better future for all"
Learning themes
Planning for the future: A bridge to tomorrow
National Trusts look after heritage, inherited from previous generations, for the benefit of present and future generations.
It has its own intrinsic value, but it also has a role to play in economic growth, employment and social cohesion. What innovative technology are we implementing?
How can our work contribute to a greener future? What must we do to engage younger audiences?
Resilience in the present: building bridges to the community
Participation is an essential part of the work of National Trusts and brings advantages to both our sites and our communities.
Deep, lasting and authentic engagement leads to better managed properties, but also improves health and well-being and increases social inclusion. What can be achieved with a vibrant local network? How can we involve others in the decisions we take about heritage sites?
What role can tourism play? What business models will achieve successes in this area most effectively?
Reconnecting with the past: building bridges that lead the public to their history
We often say that the work of INTO members is as much about people as place; as much about the future as the past.
We have always adapted to what society needs from us and movements like Black Lives Matter have contributed to discourse about the need for decolonisation of heritage, highlighting people's desire for National Trusts to tell the whole story. How can heritage engage with the past to manage memory and imagine a better future?
What might be needed to decolonise our work?  What are we doing to make that work essential and relevant today and into the future?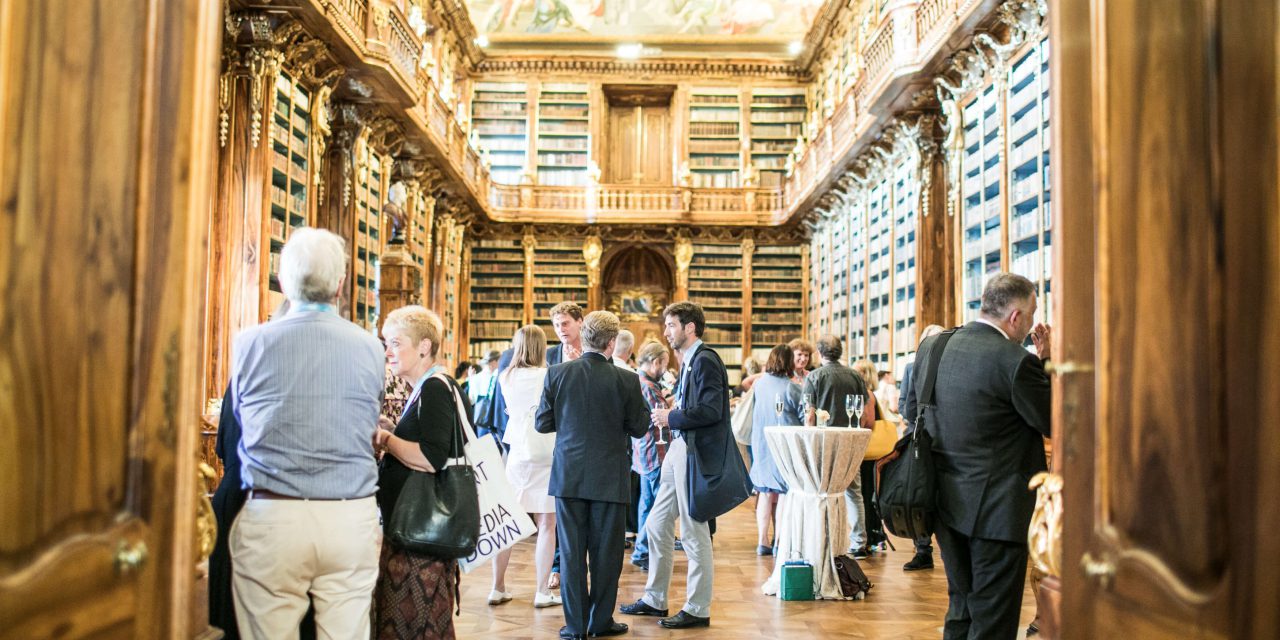 Register your interest for INTO Antwerp 2022
If this year's theme for INTO Antwerp has captured your imagination - you can register you interest now, and stay up to date with all things INTO conferences as we approach 2022.
Register your interest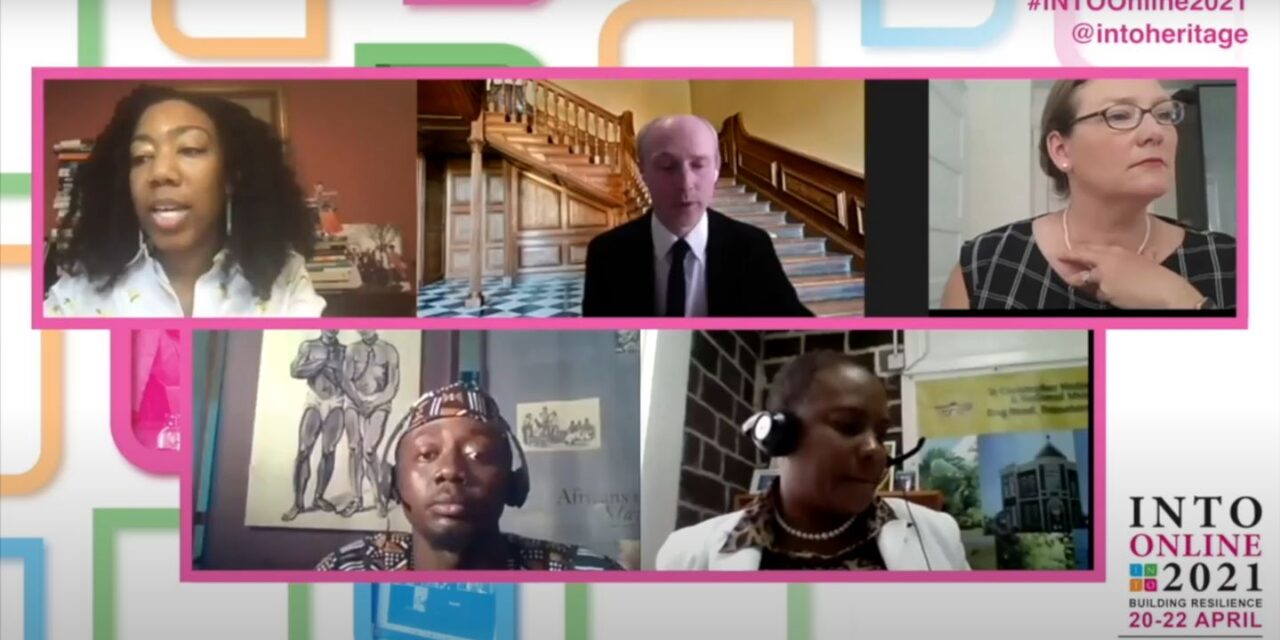 INTO Online 2021
INTO Online 2021 invited members to re-engage, rethink and explore our theme of 'Building Resilience' alongside the best in global heritage, with three days of international learning and exchange.
Explore the programme
Why come to the INTO Conference?
A chance to shape the debate
Be a part of vibrant, dynamic discussions on emerging issues confronting the global National Trust movement and our role in the future of conservation.
"Better than any book you can buy in a shop … You have given out more inspiration than you can ever know" Sara Lampitt, National Trust of Guernsey
Learn by sharing
Learn from and exchange knowledge with your international peers. Gain insights on how National Trusts in other countries operate.
"The INTO conference is hands-down the best investment I make in my own personal and professional development, and in finding new ideas for my National Trust. Over the course of a few days, I meet with dozens of peers facing similar challenges and doing great work around the world." Natalie Bull, National Trust for Canada
Benefit from world-class speakers
Connect and benefit from the expertise of exceptional speakers sharing their insights and practical experiences.
"Everyone made a great effort to make us feel welcome and the debates and speakers were, of course, outstanding.  The entire thing gave much impetus to us here in Slovenia to go ahead and push for the eventual establishing of a National Trust for Slovenian heritage as well.  INTO's inspiration, input and experience will be very beneficial in convincing our potential members and the local policy makers that such a Trust could be instrumental in managing our heritage." Jaro Ješe, Kultura-Natura Slovenija
Discover new models and practices
Experience effective models and trends that will help you professionally and give your organisation a competitive advantage.
"For me, the greatest impact was in the broad range of people that I was able to meet, who are working within the same field—it not only put my own work into a global perspective but also gave our organisation inspiration and ideas for new projects and collaborations in the coming months and years." Jonathan Eaton, Cultural Heritage without Borders, Tirana, Albania
Build your network
Network and explore new partnership opportunities with like-minded individuals and organisations from across the world.
"Attendance at ICNT has enabled us to learn far more about awareness and education. It was also of great benefit to be able to meet so many like-minded people. We greatly value the contact that we have with INTO and no longer feel as isolated …" Lin Goncalves, National Trust of Zimbabwe
Access to relevant programmes for self and professional development
Select a stream that is most relevant to your field of expertise and interest from our a varied thematic tracks. Past streams have included: diversity and inclusiveness, education, built heritage, environment and capacity building.
"I have attended four conferences. Each time we all came away knowing just how connected our concerns are in the face of climate change, limited financial support, the need for partnerships, and threats which could destroy that which we seek to preserve and protect." Peter Dessauer, US National Parks Service
Experience the built, natural and cultural heritage of another country
Get to know the people, properties, programmes and context of another National Trust, with all its rich history and beautiful natural sites.
"Combining workshops and learning journeys, the conference provided a unique opportunity for the participants to not only learn about heritage, but also to experience heritage." David Kaweesi, Uganda National Commission for UNESCO
Break out of your comfort zone
There is something liberating about spending an intense few days in a new space focussed on learning, networking and feeding off the energy of like-minded people. The INTO conference is a place to challenge yourself and grow.
"I'm grateful for the opportunity to share my work and see that we are doing well.  All the spirit and energy transmitted at the Conference makes me to continue with more energy.  Learning and sharing experiences from high profile professionals in cultural and natural heritage coming from all the world was a unique experience. It was like receiving diamonds in our hands." Sdenka Fuentes, Bolivian Society for Historical Studies, Heritage and Restoration
More from INTO conferences