TAP-INTO
Our small grants support member collaboration within the INTO family
Current Opportunities
From April 2022, INTO international collaboration grants are returning.
INTO members have until Friday 3 June to apply for grants of up to £2,000. These grants can pay for the travel costs to enable you to meet in person and exchange knowledge. All INTO members are eligible to apply, but at least one partner organisation involved must be a full member of INTO. A maximum of one grant will be awarded per INTO member organisation.
For the 2022 round, we are particularly keen to fund collaborations between INTO members that have arisen from our Re-imagining International Sites of Enslavement (RISE) programme. As part of this partnership, INTO and the National Trust for Historic for Historic Preservation will jointly fund this round of funding, allowing us to offer each participating National Trust site the opportunity to apply.
Applications will close on 3 June 2022. General eligibility requirements are below.
Apply now
TAP-INTO support in numbers
6
rounds of TAP-INTO funding
£66,000
in funds made available
General eligibility
Grants are available to INTO members in good standing.
Funds are available to cover any reasonable cost associated with activities inspired through the global network.
For projects including travel, INTO typically expects the beneficiary organisation to meet the costs associated with hosting.
We reserve the right to make partial awards.
Activity must be complete by 31 December 2022.
Each INTO member may receive a maximum of one grant in any one year.
About TAP-INTO
TAP-INTO aims to build the capacity of our members through knowledge sharing.  These small grants run in rounds throughout the year.
It's all about commonality, shared learning and bringing trusts together. Past TAP-INTO grants have connected Nelson Island in Trinidad with expertise from Scotland to advise on the island's development as a visitor attraction.
We have supported Australian National Trusts in the development of a commercial strategy and explored the feasibility of a working holidays programme at a trust in the remote South Atlantic.
If you'd like to stay up to date on opportunities available to INTO members, why not sign up to our newsletter?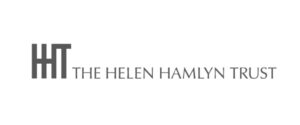 We are grateful for the generous support of the Helen Hamlyn Trust in making the TAP-INTO programme possible. 
Latest from TAP-INTO