INTO Incubator
The Incubator is an immersive learning experience that supports heritage organisations seeking to make strategic change
Growing new trusts
The Incubator programme takes inspiration from the successful National Trust model, and asks how this can be adapted for international contexts.
Course content covers key areas from increasing membership to recruiting passionate volunteers. Above all, participants gain valuable insight into the pillars of growing a successful trust.
Immersive learning
Workshops
In a series of intensive workshops, discussion and strategic planning, participants hear from heritage experts. Together we discuss how to take parts of a successful operating model, and adapt it for your own context.
Criteria
If your organisations fits the following criteria then you should consider applying:
Active in the conservation of natural and/or cultural heritage.
Interested in learning about the National Trust model and its potential in your own context.
Ready to consider implementation of strategic change.
Interested in engaging with a global network sharing heritage best practice.
I discovered so many unexpected similarities among other organisations, and also the barriers I had deemed peculiar to my organisation turned out not to be the case.
How it works
In 2020 and 2021, we ran the Incubator digitally with four days of interactive online programming. You can find the 2021 programme in the resources section below.
In 2023, our first in-person Incubator was hosted by the National Trust (England, Wales and Northern Ireland), who welcomed leaders from four Caribbean National Trusts.
Support
The Incubator is made possible thanks to the generous support of the Helen Hamlyn Trust and the 1772 Foundation.


I found the workshop very inspiring and useful in going back to basics on where we are as a Trust and the opportunities to go forward. I am glad to have been able to connect with colleagues abroad and have useful discussions in sharing our pain points and common anxieties and how to address them.
Frequently Asked Questions
Who should attend the INTO Incubator?
Organisations that fit the following criteria should consider applying:
Are active in the conservation of natural and/or cultural heritage.
Are interested in learning about the National Trust model and its potential in their own context.
Are ready to consider implementation of strategic change.
Are interested in joining a global network sharing heritage best practice.
When will the next INTO Incubator take place?
Subscribe to our newsletter, where the next dates will be published.
How many people may attend the programme?
As we are limited for places, we can only accept a maximum of one person from each organisation onto the programme.
Do I need to be an INTO member to apply?
The INTO Incubator is designed for organisations interested in learning more about the National Trust model. Participants do not need to be from an existing member.
What is the cost?
The digital programme is offered at no cost thanks to the generous support of our funders. For an in-person programme there may be a small cost to your organisation. Please email info@into.org for details.
What is the time commitment?
Digital Incubator workshops run as active online sessions for two hours each day, over four days.
There will be approx. 2 hours of homework between each day, which can be completed on your own time zone.
The in person programme is usually 5-6 days, plus travel to the host country.
How will participants be selected?
We will prioritise organisations that demonstrate in their application that they have a lot to gain from the programme, and are ready to implement strategic change.
What happens afterwards?
Graduates from the INTO Incubator programme are given the opportunity to access expertise and knowledge sharing via INTO, in order to further their ambitions.
Many incubator attendees have gone on to become vibrant members of the INTO family.
Incubator resources
Islands Incubator 2023
Our 2023 Incubator was delivered in-person with visits to numerous National Trust sites in England and discussions with many different colleagues. Read the programme here.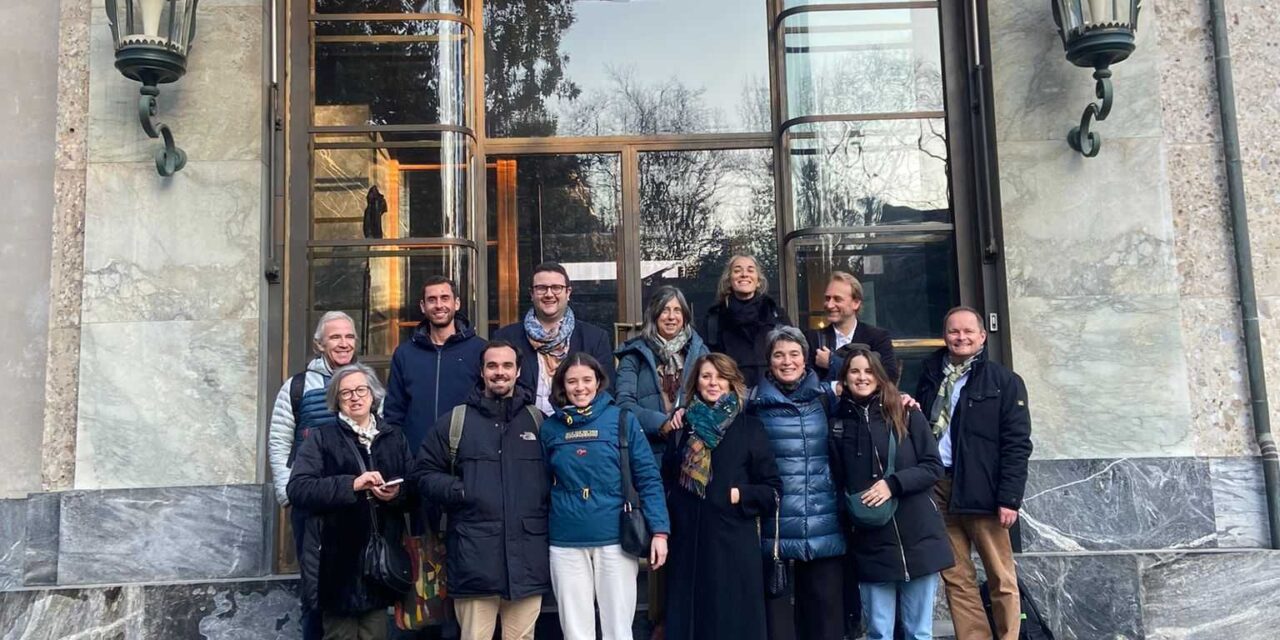 Want to learn more?
INTO membership offers you access to a wealth of expertise and experience from our network. Join the INTO family to become part of the global national trust movement.
Join INTO