INTO Webinars
Join the discussion on how to care for the world's heritage
About INTO Webinars
We run a dynamic programme of heritage webinars, in partnership with INTO members and international conservation bodies. INTO webinars support our members to meet and share learning digitally.
Dive in to sessions to gain practical advice in heritage management and be inspired by practice from around the globe. We've covered everything from access to remote sites, to re-imagining urban development in the wake of a crisis.
Many sessions follow INTO grant supported projects, and are an opportunity to see the network in collaboration.
Upcoming Opportunities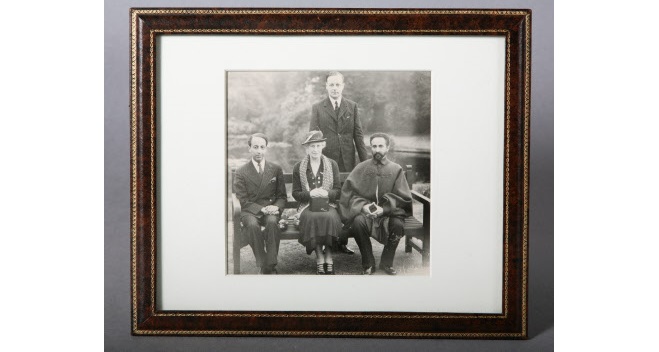 © National Trust / Robert Thrift
Connecting collections across the world
15:00 – 16:30 GMT + 1
Thursday 7 October 2021
As part of our partnership with the IHR Institute of Historical Research, we are delighted to host the next webinar in the series, 'World in a Historic House: Global connections and collections'.
Every object tells a story.  Many have multiple stories to tell.  Often from different countries.  Stories of how and where they were made, what they were used for, and their relevance today.  This seminar will zoom in on shared stories from National Trust collections around the world, and what we can learn from the process of uncovering these connections.
After his visit to Dunham Massey in 1938 with Emperor Haile Selassie, Crown Prince Asfaw Wossen gave Roger Grey, 10th Earl of Stamford, an Ethiopian shield.  The story of this treasured gift of friendship will be brought to life by his grand-daughter, Esther Sellassie Antohin and Property Curator, Emma Campagnaro.  Princess Esther now runs Heritage Watch Ethiopia, a member of the International National Trusts Organisation.
Scottish artist, Edward Atkinson Hornel visited Sri Lanka, Myanmar and Japan in the early twentieth century.  On his travels, he photographed scenes of everyday life with the intention of painting them. This visual library, as well as his home studio, Broughton House, is now in the care of the National Trust for Scotland. Regional Curator, Antonia Laurence Allen, will share reflections on the collection with architect and scholar, Pali Wijeratne of the National Trust of Sri Lanka.
Lastly, we bring together two objects linked to the uncomfortable history of slavery, the stories of which are being told in new ways. Sarah Stroud Clarke, Director of Museum Affairs at Drayton Hall, a National Trust Historic Site in South Carolina, will talk about John Drayton's dramatic and difficult silver slave brand and how they are delving more deeply into the stories of all the property's inhabitants. Hayley Gaisford-Gotto, General Manager at Snowshill, will explain recent work redisplaying and reinterpreting Charles Paget Wade's collection, including a metal slave shackle.
Register for the webinar here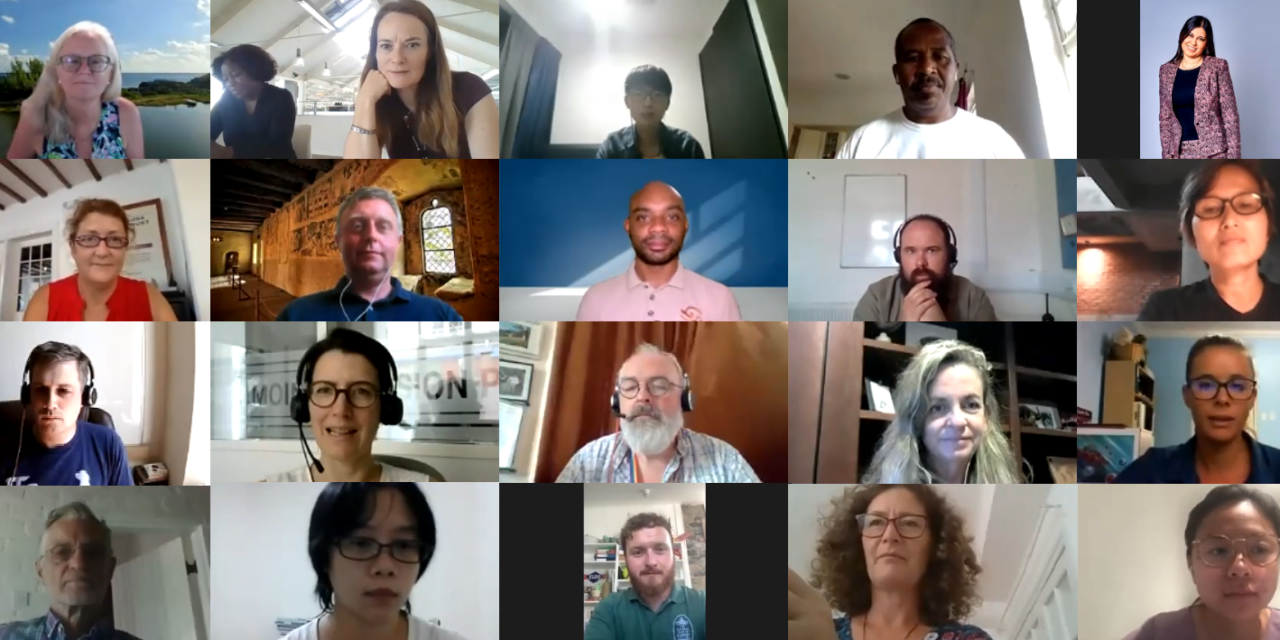 Engaging young people
In July, we shared tips and learnings on engaging young people in heritage and conservation.

There is a summary of the discussion, the background research and a selection of resources in our blog.
Learn more
Uniting for cultural landscapes

On Monday 13 September, we brought together international experts to shine a light on Badan Warisan Malaysia's campaign to highlight the imminent destruction of the cultural landscape at Gunung Kanthan.  We also sought to share experiences in grassroots advocacy amongst our global National Trust family.
Situated to the north of Ipoh in Perak, the hundred year old Sakyamuni cave temple and monastery, along with its unique contents are on the verge of being irreversibly lost to limestone quarrying.
The current landowner plans to exploit the limestone outcrop, which forms part of the distinctive karst landscape of Ipoh, for use in cement production.  Thereby destroying its priceless geological, biological, cultural, tourist and recreational values.
Speakers also talked about the importance of protecting cultural landscapes for their beauty and intrinsic value, but also as sacred spaces, for wellbeing and for the economic value of a good quality environment.
Chair: Lim Wei-Ling, President, Badan Warisan Malaysia, with:
There is more information about the Kinta Valley National Geopark, the Perak cave dwellings, and the Buddhist and Hindu temples and monasteries at Gunung Kanthan on the Badan Warisan Malaysia website.
Understanding climate risk

On 24 June we partnered with the environmental sustainability network, Fit for the Future, to learn how the National Trust of England Wales and Northern Ireland is harnessing data to enhance it's conservation work in combatting climate change.
Keith Jones, National Specialist – Climate Change Advisor at the National Trust – gave a fascinating overview of the National Trust's "game changing" hazard map.
As well as an update on the development and use of this map, the webinar provided an opportunity for INTO members to share their challenges, approaches and ambitions in understanding climate change risk and taking positive action.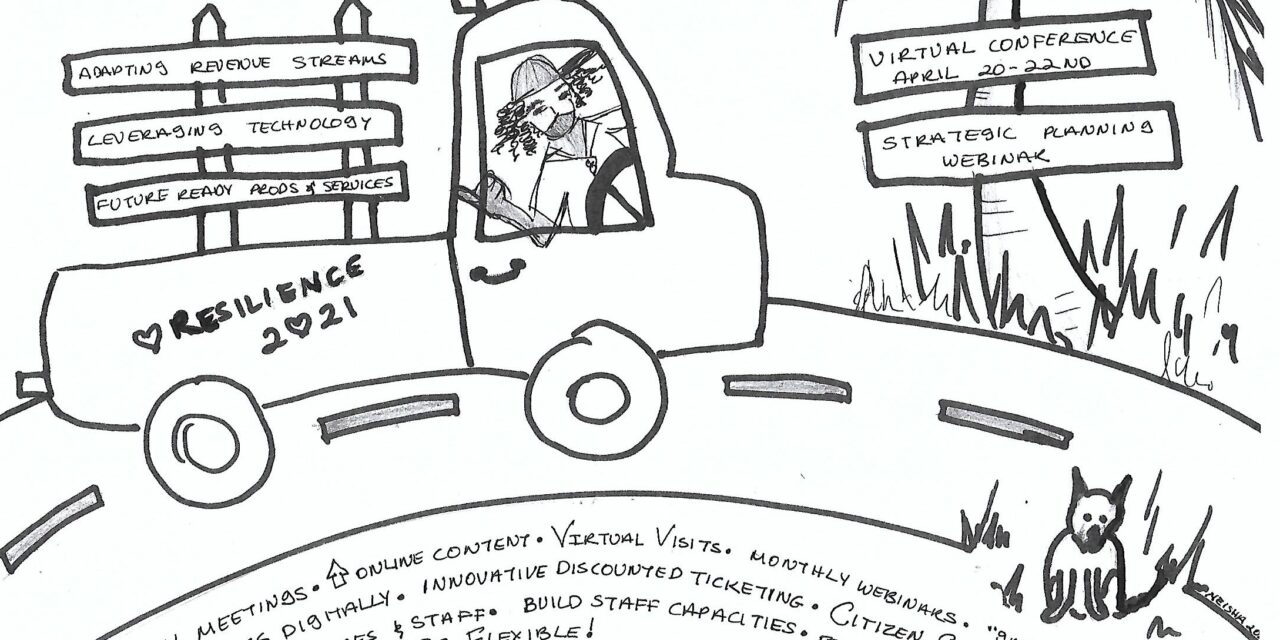 Building resilience
On 28 January we held a webinar on 'Building Resilience Through the Pandemic'. We have blogged about the discussion, including tips, ideas and inspiration from our speakers and delegates.
Learn more
Previous webinars
Island Perspectives: Preservation, Sustainability, and the Environment
Working with the National Trust for Historic Preservation during PastForward 2020, we heard from INTO members in Bermuda, Saint Lucia, Haiti and Puerto Rico. They shared how they put sustainability at the heart of their island work and the added value of caring both natural and cultural heritage together.
Alana Anderson (Chair) President, Bermuda National Trust
Bishnu Tulsie, Director, Saint Lucia National Trust
Ingrid Henrys, Program Director, Haiti National Trust
Ivonne Sanabria Perez, Heritage Coordinator, Para La Naturaleza (Puerto Rico)
Request a recording
Heritage and Pandemics: Designing Strategies for Future Development: part 1
This two part digital event was in partnership with the Victoria and Albert Museum's Culture in Crisis programme and the Indonesian Heritage Trust. Part one of our interactive event focused on case studies exploring the Asian heritage sector's response to urban development in the wake of COVID-19.
Chittawadi Chitrabongs, The Siam Society Under Royal Patronage
Cyprian Dongkyun Oh, National Trust of Korea
Catrini Pratihari Kubontubuh, President, Indonesian Heritage Trust
Widjaja Martokusumo, Institut Teknologi Bandung
Debashish Nayak, Centre of Heritage Management, Ahmedabad
Request a recording
Heritage and Pandemics: Designing Strategies for Future Development
In partnership with the Victoria and Albert Museum's Culture in Crisis programme and the Indonesian Heritage Trust we hosted a two-part interactive event. Conversation explored the Asian heritage sector's response to urban development in the wake of COVID-19. Day 2 focused on strategy and vision for the future.
Dame Fiona Reynolds (Chair), INTO Chairman
HRH Princess Dana Firas, President, Petra National Trust
Karni Jasol Singh, Director, Mehrangarh Museum Trust
Thant Myint-U, Founder, Yangon Heritage Trust
Hamdan Majeed, Managing Director, Think City Malaysia
Request recordings
More about digital events from INTO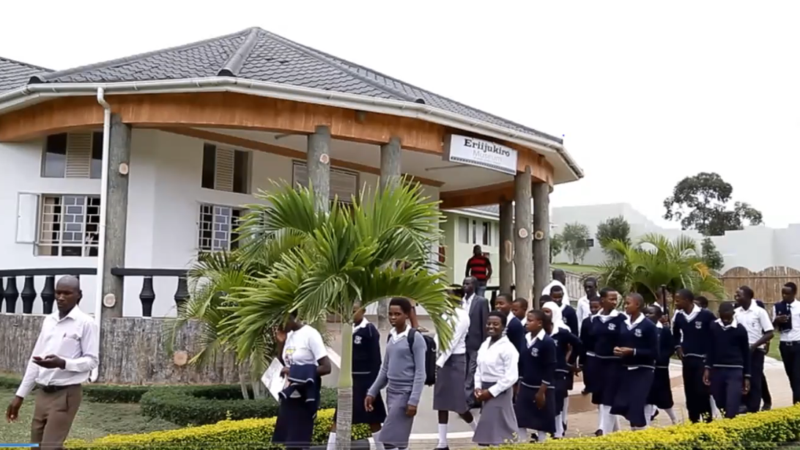 Blogs
Climate change
Events
July 29, 2021