COP27: INTO at UN climate talks in Egypt
Join INTO's delegation at the UN COP27 climate talks, now under way in Egypt. We are delighted to be supporting the attendance of INTO members from the Cayman Islands, Egypt, Uganda, the United Kingdom and the United States this year. We will also be representing the whole INTO movement, giving all our members the chance to have their voices heard.
We are an official observer organisation and this is a great opportunity for our members to participate and present their work.
Join the debate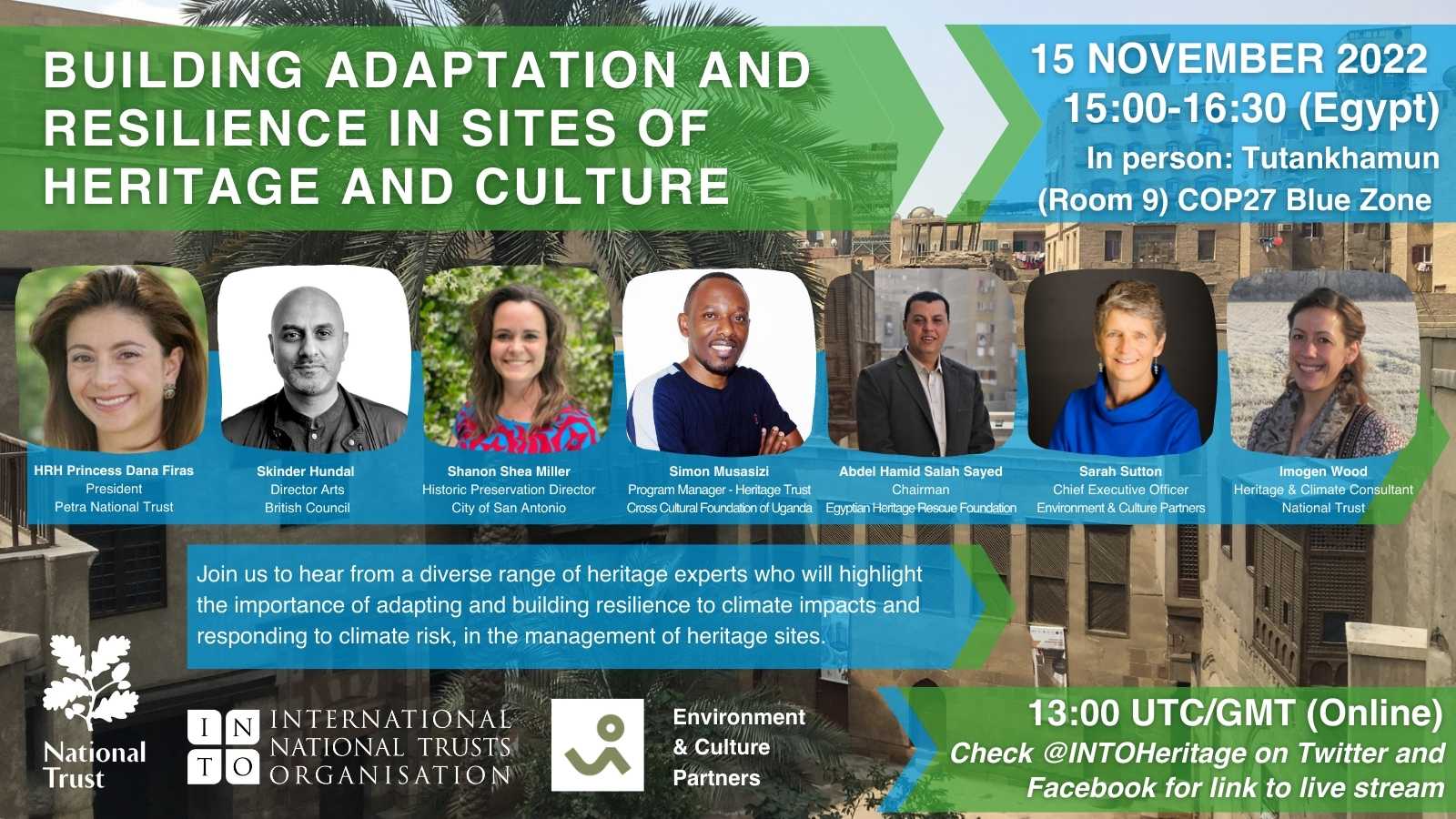 INTO members and supporters are invited to join our event on Tuesday 15 November at the UN conference centre in Sharm El Sheikh and online at 1pm UTC/GMT.
Speakers from the Egyptian Heritage Rescue Foundation, the National Trust (England, Wales and Northern Ireland) and the Cross-Cultural Foundation of Uganda will join colleagues from the Climate Heritage Network to share tools and experiences adapting to climate impacts.
We will hear how the intangible cultural heritage of African societies is directly threatened by climate change, but can also be a source of resilience.  And we will learn from our hosts about fire risk mitigation in historic Cairo.
The event will also include the official launch of new Climate Adaptation Guidance, a tool for caretakers of beautiful and historic places, along with a presentation from the British Council's Cultural Protection Fund and interventions from the United States about risk mapping and assessment, as part of efforts to legislate for the reuse of old buildings in Texas.
Future generations
We are excited that three young people from the National Trust of the Cayman Islands will join us in Egypt.  You can find out more about these amazing, articulate, talented and passionate individuals in the boxes below.  We look forward to their presence, engagement in the debate and reflections on the experience.
We are grateful to Cathy Childs, Environmental Programmes Manager at the National Trust for the Cayman Islands and an INTO Trustee, for championing young voices in our work.
Last year, a similar group brought energy and inspiration to our delegation to the talks in Glasgow.  Here is what they made of the experience.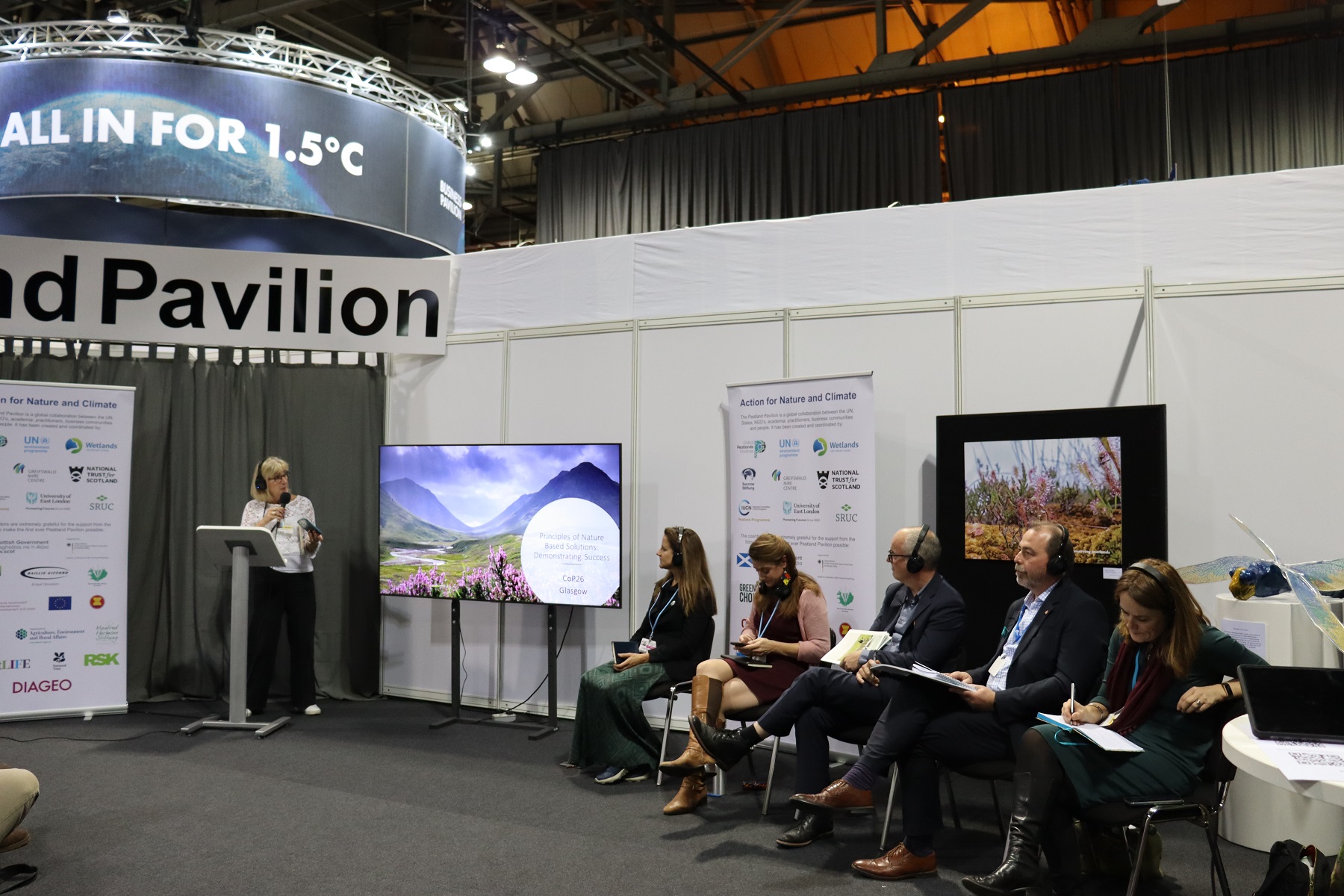 All of us recognise the urgent need to tackle the climate crisis.  And that we need to work together as a global community. This means supporting people around the world to repair and get back what they have lost due to climate change.
Many INTO members are taking active steps to limit the impacts of climate change on the places in their care and the communities they represent.  From planting schemes (trees, mangroves, bushland) to adapting historic houses and gardens to different weather conditions; from harnessing indigenous knowledge to standardising climate literacy in schools; from sourcing sustainable products in our museum shops to reducing waste at our sites.
COP27 is an opportunity to highlight key policy asks, strengthen connections with partners and policymakers, and highlight the effects of climate change on National Trusts around the world.  We will be sharing real-life impacts and solutions developed by the INTO membership at our events and exhibition space in Egypt.
We are doing our bit but we need governments to do the same. Without policy, resources and clear leadership, the scale of response we need is at risk of failing. COP27 is a clear and urgent opportunity for global leaders to address the crisis and is a time for action.
INTO's presence in Egypt was supported through our Helen Hamlyn Trust project, Capacity Building for the National Trust Ideal.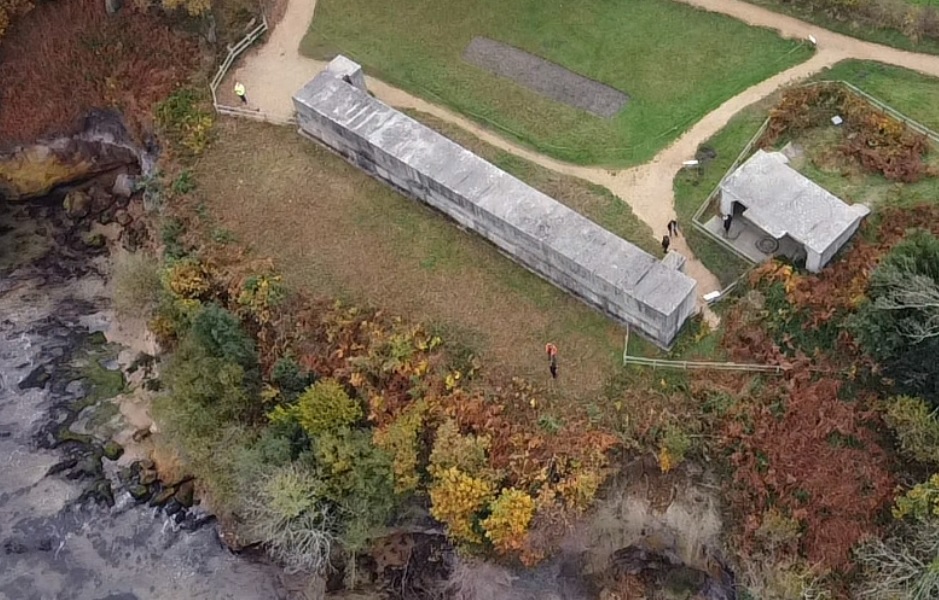 Adaptation Guidance
Together with other heritage organisations, National Trust experts are creating a range of guidance for the owners and managers of historic and beautiful places.

This information is available for any organisation or individual looking after such places. To help them build resilience against climate change and to take decisions in the face of climate hazards.
Climate action across our movement
National Trusts across the globe are working on the front lines of the climate emergency.
We look after sites of natural and cultural heritage – tangible and intangible. We run farms and nature reserves, take care of historic buildings and preserve languages, texts and paintings.
Often a bridge between nature and culture our work is affected by the climate crisis from every angle.
These three short films showcase some of the best in heritage paving the way to a more climate resilient future.
We are very grateful to our micro-interns Laura Watson and Jacob Farrelly who helped identify the best practices featured in our videos.  And the University of Oxford National Trust Partnership team for facilitating the research.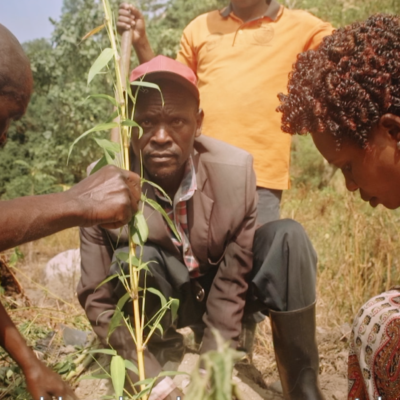 Community and education
National Trusts can provide key experiences for people to build lasting relationships with their heritage, and invest in its future.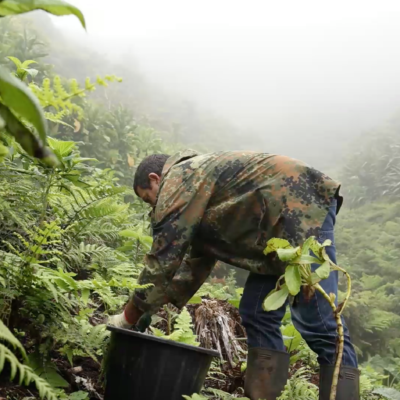 Nature-based solutions
Nature-based solutions are interventions that work with nature to deliver benefits for people and biodiversity.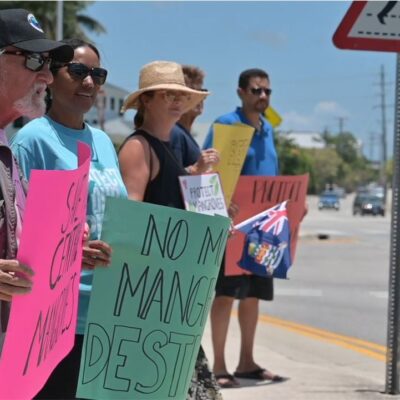 Campaigning and advocacy
The amazing places we look after have a unique role and opportunity to champion solutions to address the climate crisis.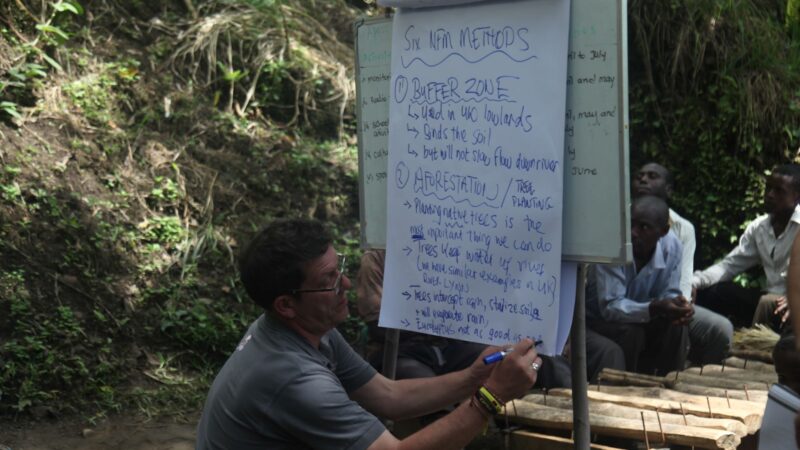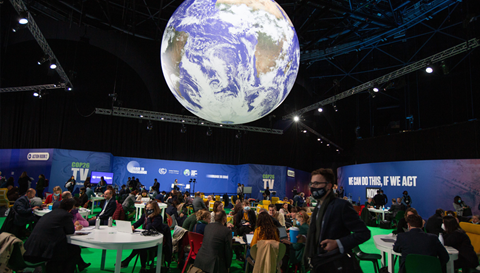 Announcements
Blogs
Climate change
Conferences
November 10, 2021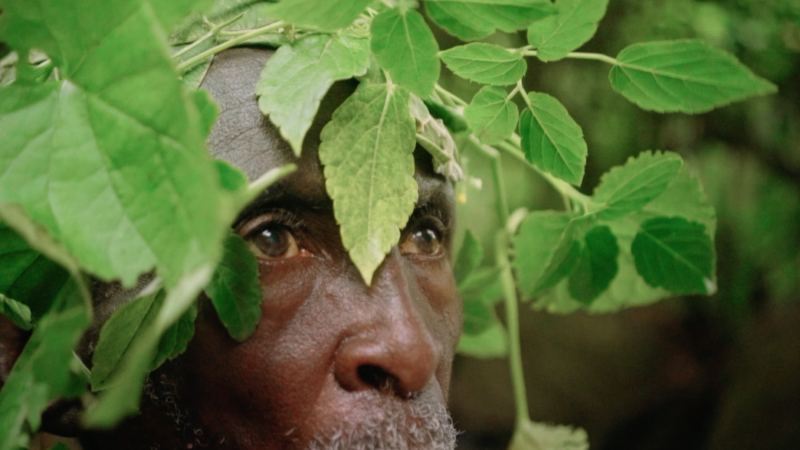 Announcements
Climate change
INTO Projects
November 7, 2021