INTO CAN (Climate and Nature)
What is INTO CAN?
INTO CAN (Climate and nature) is a knowledge-sharing programme that brings together INTO member organisations to share ideas and experiences in communicating about climate change. The initiative is a collaboration between INTO and the National Trust (England, Wales and Northern Ireland).
INTO CAN builds on the success of RISE, our Reimagining International Sites of Enslavement programme and is in response to requests from our members.
Practitioners working in communications, campaigns and advocacy, and public engagement roles within INTO member organisations come together to share their experience.
These discussions are framed under the guidance of Joel Silver, Climate Advocacy and Public Engagement Manager at the NTEWNI and Catherine Leonard, INTO Secretary-General.
Over the fifteen months of the programme, participants will engage in a series of ten knowledge-sharing exchanges, alongside those at the forefront of research and practice in this area of the sector.
These will be held virtually to enable global participation and reduce environmental impacts, although one session will take place at the INTO Dundee 2022 Conference and there will be an opportunity to gather on a regional basis in 2023.
Participants will be supported to apply for funding opportunities as part of the programme.
Knowledge sharing programme
INTO CAN is an opportunity to come together as a global network, to learn from each other and share our ideas, experiences and resources so that we can develop joint solutions to common challenges.
It is a collaborative programme, where sessions and workshops are co-created by the participants, including such topics as:
Advocating about the climate crisis – how to engage elected officials and opinion formers
Developing joint climate-themed projects and campaigns
Engaging and upskilling our staff and volunteers
Working in partnership to be greater than the sum of our parts
How to tell compelling climate stories
Launch of INTO CAN
The kick-off event on 6 September was attended by around thirty INTO member organisations.  It was fascinating to hear about climate impacts in different parts of the world. And uplifting to hear that coming together to share experience was so welcomed.
We know that National Trusts all around the world are involved in the preservation and reuse of old buildings, and the protection of important natural heritage. This activity is by its nature part of the global fight against climate change. And the amazing heritage places we look after have a unique role and opportunity to champion solutions to address the climate crisis. But there is always more to be done.
Which is why this knowledge-sharing series is such an important opportunity for us to learn from one another and share and develop common solutions.
What National Trusts are doing to combat climate impacts
INTO members are embarking on new initiatives to address the climate crisis, some of which may not have been envisaged as part of their original purpose but which are really vital today: Planting schemes (trees, mangroves, bushland); the development of solar and wind energy schemes or water storage (like on National Trust properties in Australia); efforts to reduce waste; the Cayman Island National Trust's carbon offsetting scheme; sourcing sustainable products to sell in Indian museum shops … the list goes on!
What is clear is that INTO members want to become even better at telling compelling stories about their amazing work to mitigate, adapt and educate about climate change. Stories we can tell our staff and volunteers, the public, and policy makers and politicians. And we want to collect and present data that back up these narratives and create really powerful campaigns and advocacy cases.
Many National Trusts are already doing a lot to raise awareness of climate change and its impacts on nature, infrastructure and livelihoods, including sensitising communities to issues such as food security; sea level rise; habitat destruction; invasive species; the condition of rivers and wetlands as well as water usage.
They have developed a Heritage Climate Toolkit in Nigeria; shared best 'Green Practices' in France; harnessed indigenous knowledge in Uganda. They are seeking to standardise climate literacy in the Cayman Island; work more in partnership in Canada and make climate advocacy a more prominent and visible part of their work in Australia.
INTO CAN @ COP27
On Monday 14 November at 1pm (UTC/ GMT), we will be hosting the next session of INTO CAN.
A live discussion themed around the talks, direct from the United Nations Climate Change Talks at COP27.
We'll hear about the negotiations in Egypt and expert analysis from Joel Silver; Kevin Keane, Communications & Marketing Manager at An Taisce, the National Trust for Ireland; and Cathy Childs, Environmental Programmes Manager at the National Trust for the Cayman Islands.
Join using this link: https://us02web.zoom.us/j/81795049691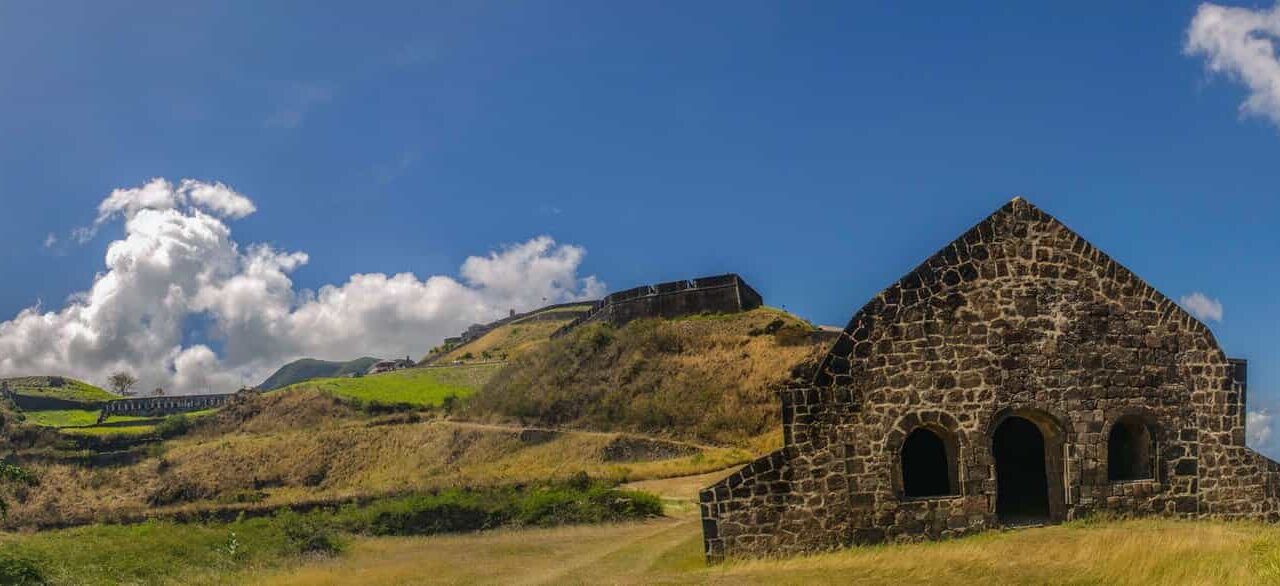 Reimagining International Sites of Enslavement
The methodology of INTO CAN is based on our successful RISE programme, Reimagining International Sites of Enslavement
Find out more