Barbara J Erickson, President and CEO of the Trustees of Reservations
Reflections on a legacy
We were so very sorry to receive a letter from Peter Coffin, Chair of the Board of the Trustees, telling us that our friend Barbara J Erickson had died earlier this month.
Barbara joined the Trustees of Reservations, the original 'National Trust' in Massachusetts, USA, as its first female President and CEO in 2012. Under her leadership, the organisation grew in size but also flexed its remit to address the needs of the day: Detachment from nature and farming, climate change, equity, a return to urban life.
When she came to INTO Cambridge 2015, she inspired us all with her keynote address.  But also with her quiet yet steely determination. And her understanding of the things that unite us as a global National Trust movement. I really enjoyed hearing about the history of the Trustees of Reservations (and what the name really means!).  But the real learning was in what the Trustees are doing today.
Barbara personally championed the Trustees' work improving access to nature and focussing attention on the places where people live: Community gardens, locally sourced food in urban areas, youth camps to grow the conservationists of tomorrow.
Cambridge MA to Cambridge UK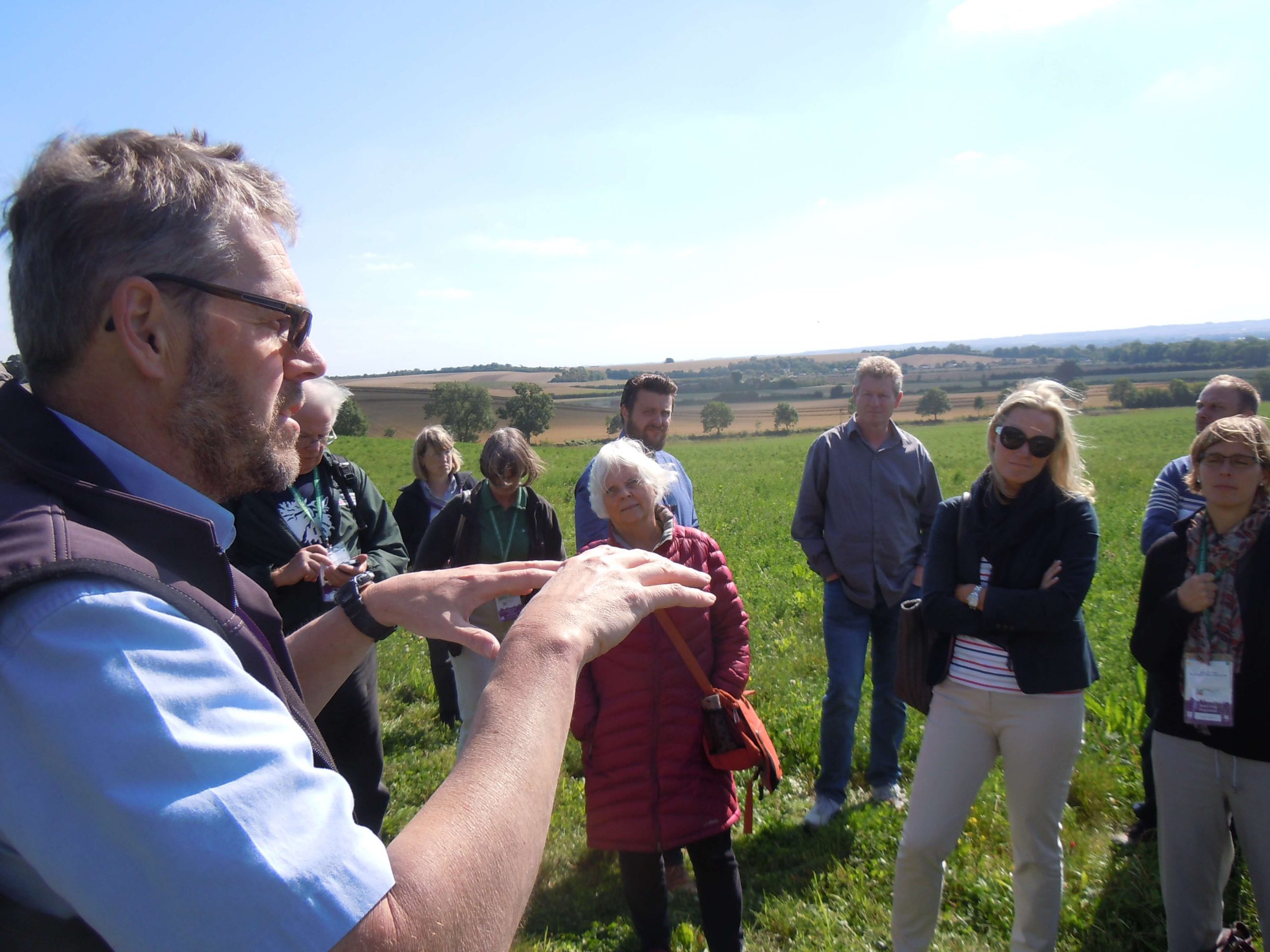 Towards the end of the nineteenth century, Charles Eliot, who went on to establish the Trustees in 1891, debated with the founders of the National Trust the idea of an organisation that would hold special places in trust for the benefit of all.  I remember that Barbara beautifully (and cheekily) reworded Dame Helen Ghosh's description of the Trustees as a 'sister organisation' to the National Trust.  She referred to it rather as 'the mother of a very successful child'!
Soon after taking up her role at the Trustees, Barbara sought to learn from colleagues in England, Wales and Northern Ireland. As she developed and grew her organisation, she took inspiration from this side of the pond. What she didn't perhaps know at the time was how mutual the experience was for the senior NTEWNI leaders involved. So much learning, sharing and growth on all sides.
The work of the Trustees of Reservations endures as a legacy to Barbara J Erickson, its young leader cut short in her prime. There is little to ease the sadness we all feel at her passing. But knowing that the Trustees, alongside other causes Barbara was involved with, will continue to reflect her light gives us some comfort.
I met Barbara at the INTO Cambridge conference and then on a very memorable visit to properties in and around Boston, which she hosted. Barbara was an immensely impressive, warm and delightful person, and the Trustees were doing a number of innovative things from which we could learn, particularly with disadvantaged communities in Boston. This is a great loss for us all.
For everyone, forever
Barbara spoke so eloquently in Cambridge five years ago about looking after precious countryside and coastline for everyone, forever.  She summed up why we do what we do, when she said 'We were set up for the health of all, that being people and nature.  It's a tall order, but a noble one and so we are incredibly thrilled to be partnering with you all and INTO to push that ahead'.
We're so grateful for her work at the Trustees and her support for the great movement which we all serve. She was an extraordinary and visionary leader, and a wonderful person.
– Catherine Leonard, INTO Secretary-General